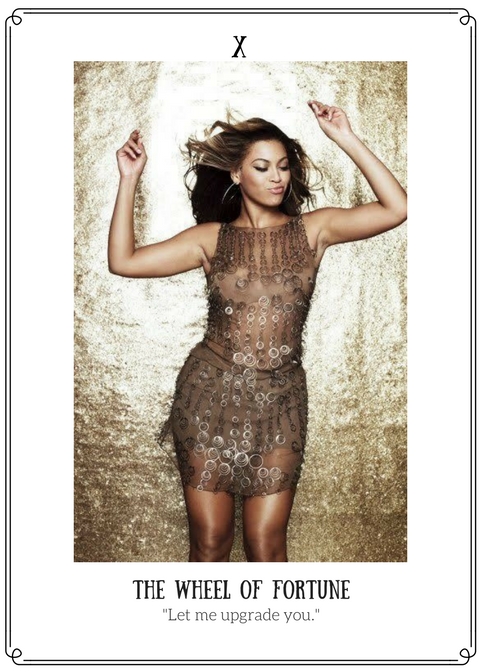 FREE Beyonce Tarot Cards
Happy #BeyDay!
Download these FREE Beyonce Tarot Cards.
This was a project I worked on a few months ago, just for fun, and now it's available for you to print and use with your friends! Beyonce and her lyrics embody the Major Arcana, and the many archetypes we all relate to.
Read about the making of the cards.
I do not claim to own any of these images or lyrics, this deck was created as a form of worship and appreciation for Queen Bey. I hope you enjoy it as much as I enjoyed making it.
Wishing the Queen herself a Happy Birthday. We are forever grateful for your Virgo slayage, magic, and boss-lady vibes.